"

Low Shedding, Family & Kid Friendly, Small & Cute, Easy To Train, Happy & Loyal, Our Puppies Are Loved 100% From Birth To You "

Our parents are loving and happy with beautiful temperaments. Genes do play a very important part in the overall development of any puppy, Cavoodles no matter the type you choose, each have their own unique features. However, all Cavoodles have a loving happy personality. 
First Generation Cavoodles also known as (F1), Cavalier King Charles Spaniels and Poodle parents -50% cavalier and 50% poodle, They are low shedding. F1 will start out with straighter coat and the curls or waves develop as they mature. 

Second Generation Cavoodles also known as (F2)  Cavoodle to Cavoodle parents. 50% Cavoodle and 50% Cavoodle of each parent, so the puppies ratio of each parent does not change. Low shedding to non-shedding and are recommended for families with allergies. Second generation can have deep curls, to waves to straight within the one litter. Their appearance can range from cavalier features, poodle features or somewhere in between. 

F1B Cavoodle Cavoodle that comes from a 1st generation Cavoodle crossed with a poodle, (some breeders use a cavalier), The traits of the pure breed in an F1B Cavoodle are likely  to be more present, such as a Cavoodle back to a poodle= a more hyperallergenic coat. Non  shedding.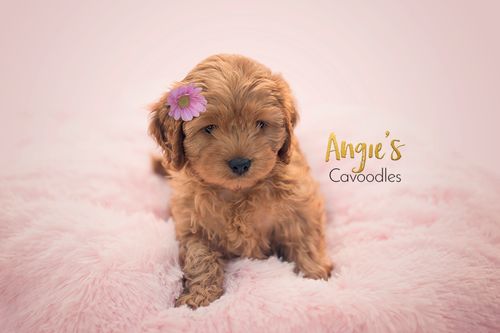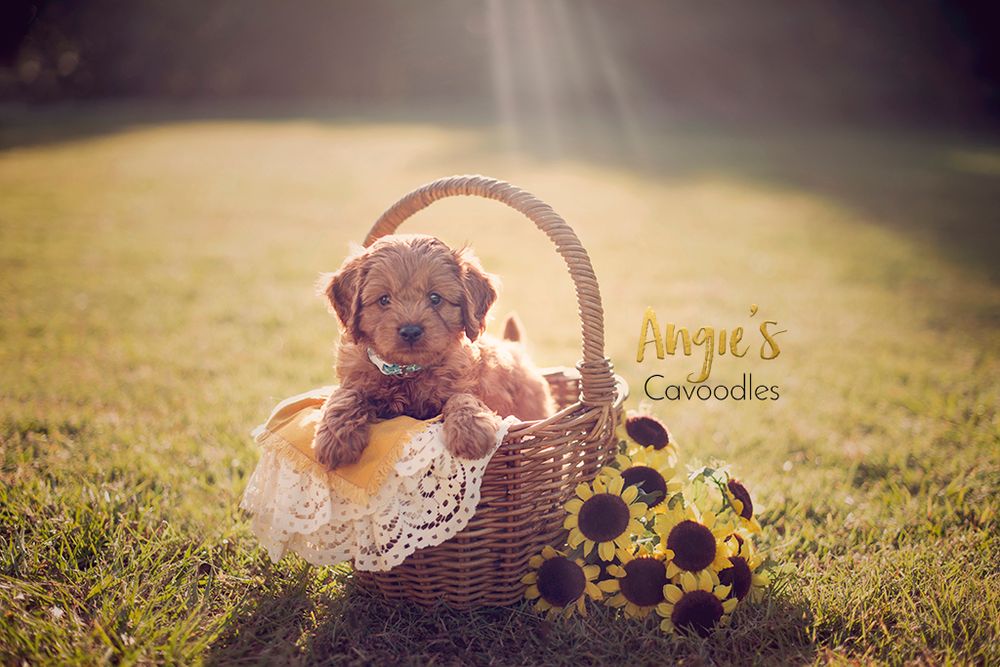 There is absolutely no difference in temperament between first and second generations but if you changed the gene percentages such as breeding a Cavoodle back to a poodle there is a higher chance to have the poodle temperament/look or a Cavoodle back to a cavalier a cavaliers temperament/look which would also mean your puppy won't have the equal Cavoodle temperament/look, So they will take on more 75% of one or the other parent.
Cavalier King Charles Spaniels are well known for there extremely loving and laid back temperaments. They also shed.
The Poodle is known for its high intelligence, loyalty and happiness, both are absolute adorable looking dogs, non shedding
together creating .........
The Cavoodle.......... a hypoallergenic breed (low shedding), good natured, loving, intelligent dog.

Both the cavalier and the poodle have an array of health issues such as heart or PRA so it's crucial that the parents are appropriately tested to provide the best puppy possible, Cavoodles are in the lower risk category for developing such health issues due to Hybrid Vigour (best of both breeds).
Cavoodles are the most popular small designer breed in Australia and are in high demand. Due to having DNA testing and health certified puppies, our program and what we offer our price range is still on the lower end of most. They are very intelligent, gentle loveing dogs. They are very eager to please and love to be around there people no matter the generation chosen. They are amazing therapy dogs and love to learn. It all comes down to your training. Be consistent.
 
Our Cavoodles weight start from 5.5 kg to  9 kg and height 25-35cm, depending on the parents. They each have there own look and their own personality. They usually won't get bigger than the parents, they are considered as lapdogs. Cavoodles are very affectionate, loveing family dogs.
 
They suit all age groups and most lifestyles and most spaces. They can be great dogs for apartment living, residential, beach or an acreage lifestyle. They are happy to go and exercise along with there family members or happy to chill inside with you. They adore spending time with there humans and will adapt to your routine easily. They respond to positive training, lots of praise, treats, pats and cuddles. 

A healthy life expectancy is 11 - 16 years. They have a special ability to know there owners emotional needs. They are intuitive, friendly, smart, athletic, easy to train love bugs! Our puppies parents have been very carefully genetic and health tested to give you the best puppy possible.
 
I get asked quite often will they fade, the answer is yes they will. It will take up to two years to see there true coat colour. All puppies are born with a puppy coat that usually sheds out in the first year. The amount that is shed during this period depends on their puppy coat. Every puppy looses there baby coat, summer and winter coats but it will be minimal. Reds will lighten, they may still keep the red colour or end up an apricot colour, black will stay black but will usually get grey hairs throughout the coat. This is simply because of the fade-in gene from the poodles side.


 
FUN FACT- Did you know that Cavoodles make great guard dogs.